Micron CNC turning centers
Turning is a material removal process used to create cylindrical parts by cutting away unwanted material. Our turning capabilities include cylindrical parts that have many features, such as holes, grooves, threads, tapers, various diameter steps, and even contoured surfaces.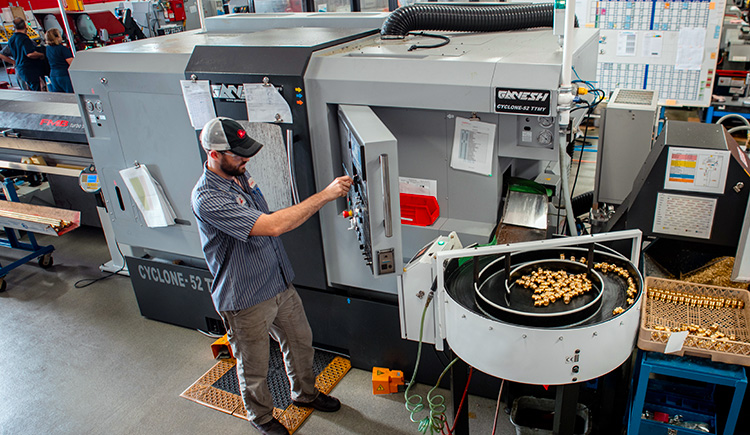 Micron precision turning utilizing:
Swiss CNC turning
Swiss cam turning
Conventional CNC lathe
See examples of our turning services in our parts gallery including parts such as:
Bosses
Body pilots
Connectors
Drill blanks
Drivers
Expansion chambers
Flanges
Pins
Our turning capacity ranges from 1/8″ to 6″.
Bar capacity to 2″ (52 mm)
Blank (chuck) up to 6″ (152 mm)
Lengths up to 28″
Typical lot sizes from 100 to tens of thousands