Micron recently donated funds to relief efforts for Ukrainian refugees — a cause that is near to our hearts.
Our contribution, $2,750 in total, was pooled from the company, company owners, and employees. This donation will provide aid to Ukrainian refugees through Catholic Relief Services.
Part of our mission at Micron is to give back to our community and our world. Our hope is that this aid will help ease the burden of those affected by the war.
What this donation supports
Catholic Relief Services provides food, clothing, transport to safe shelter, cash assistance, counseling and care for children to the estimated 4 million refugees who have fled Ukraine in recent years. CRS partners with Caritas Internationalis, a confederation of grassroots crisis aid organizations inspired by the Catholic faith.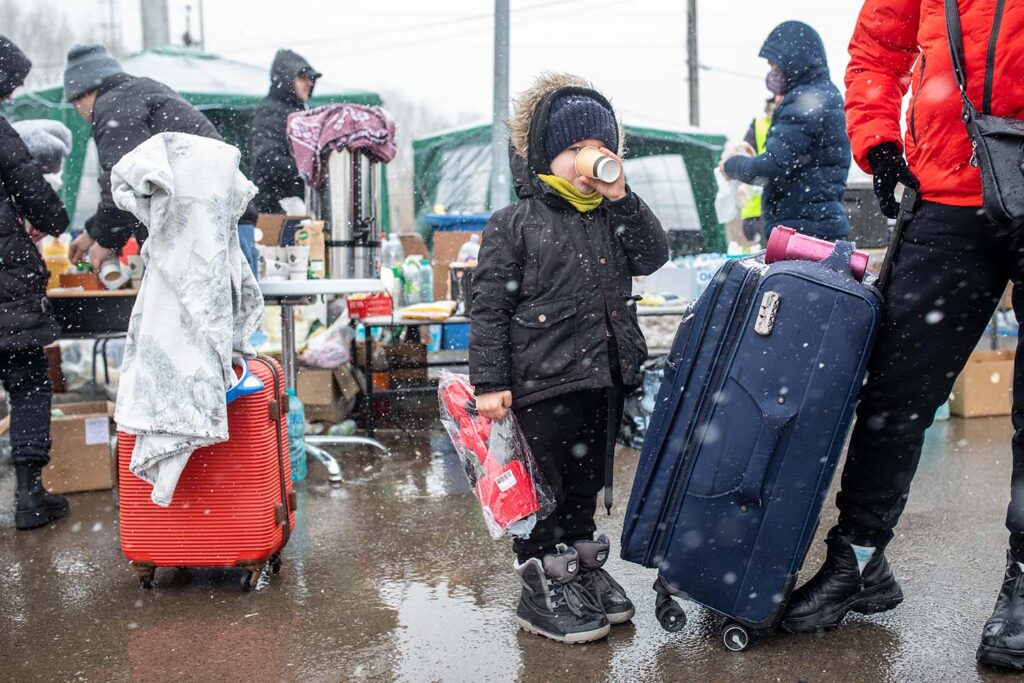 We selected Catholic Relief Services as the charity we wished to support partly because a large portion of their funding — 93% — goes to their relief programs. We also found that CRS and its partner organizations are well established in the region and have a track record of providing aid.
Since the start of the conflict, CRS partners Caritas Ukraine (of the Ukrainian Greek Catholic Church) and Caritas Spes (of the Roman Catholic Church) have supported more than 750,000 people. This includes providing food for more than 550,000 people; distributing more than 105,000 hygiene kits; and medicine and medical support for nearly 45,000 people. They have transformed churches into child-friendly spaces, provided food at train stations, and provided transportation to borders. Recent assessments have identified new needs for long-term shelter for displaced families as well as a greater focus on counseling and mental health support, including for staff.

Catholic Relief Services
We are confident this organization's efforts will be a source of relief and hope for the displaced Ukrainians. And we are proud of the small part we are able to play in their mission.
Special thanks
We'd like to especially thank our employees for joining us in this cause. Your participation is testament that we are living our values.
Those displaced by war are in our prayers. If you would like to join us in supporting Ukrainian refugees through Catholic Relief Services' efforts, please visit CRS.org's Ukraine support page.