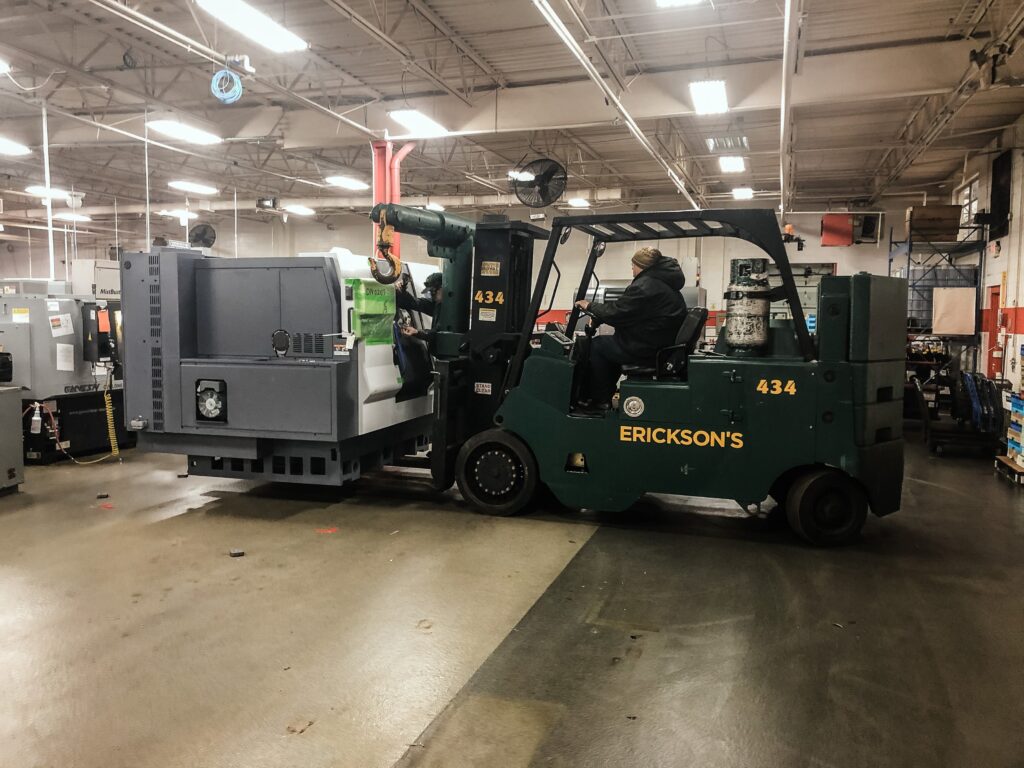 Exciting news here at Micron! We're proud to announce the delivery of a new CNC lathe. This Miyano 2″ diameter lathe is the second of two within the last 7 months – not necessarily to add capacity or capability. But to STANDARDIZE PLATFORMS.
It is an important lesson learned after purchasing two CNC lathes several years ago with similar capabilities and from different machine builders. Tooling was not interchangeable, programming language dissimilar and when service was necessary, it came from one of two machine builder distributors. This time, the people who work set-up and produce the products (machinists) were included in the decision making! It seems elementary, but obviously we missed that input years ago.
What else has this impacted? Training time (same distributor and trainer) and knowledge retention (same programming and tooling). Now, in our 69th year of 3rd generation business, Micron continues to grow, learn and "standardize".
– Mike Preston, Micron's President