Micron recently sold its Mori Seiki, making room for a new machine to take its place.
While the Mori Seiki is in good working order and produces good parts, the decision to sell it came about as part of an initiative to standardize machines used in the shop.
Micron will soon fill the empty floor space with a Miyano BNX, which will be the third Miyano machine on the floor. Once we achieve this changeover, the shop will run parts on Citizens, Miyanos, the Mazak, the Hurco mill, Escos, and Acmes.
Benefits of Standardization
Having one less machine type within the shop increases the degree to which Micron is standardized. Within a precision machining setting, there are a number of specific benefits standardizing brings about.
Among them:
Interchangeable tooling
Similar programming languages
Service from fewer machine builder distributors
Common machine controllers
Faster training
Better Knowledge retention
With these advantages in mind, swapping the Mori Seiki for a Miyano is a step forward that will ultimately benefit our customers.
Streamlined training
By reducing the number of machine types on the shop floor, Micron is simplifying the learning curve for our machinists. Additionally, our Citizens and Miyanos both have Mitsubishi controllers. Training machinists to use both is simpler due to this commonality alone.
"We're running a lot leaner on manpower than we used to and basically accomplishing more production with fewer people," engineer Alex Puff says. That makes it all the more important to be able to allocate machinists to different areas of production according to need. With easier cross-training, "now we have more people to move where the workload is."
Wide Open Spaces
An additional benefit to the change from Mori Seiki to Miyano is more space on the shop floor.
The move itself was quite a sight to see. A forklift alone was not enough to move the Mori Seiki. It required additional rolling supports to lift and move, and lots of careful maneuvering.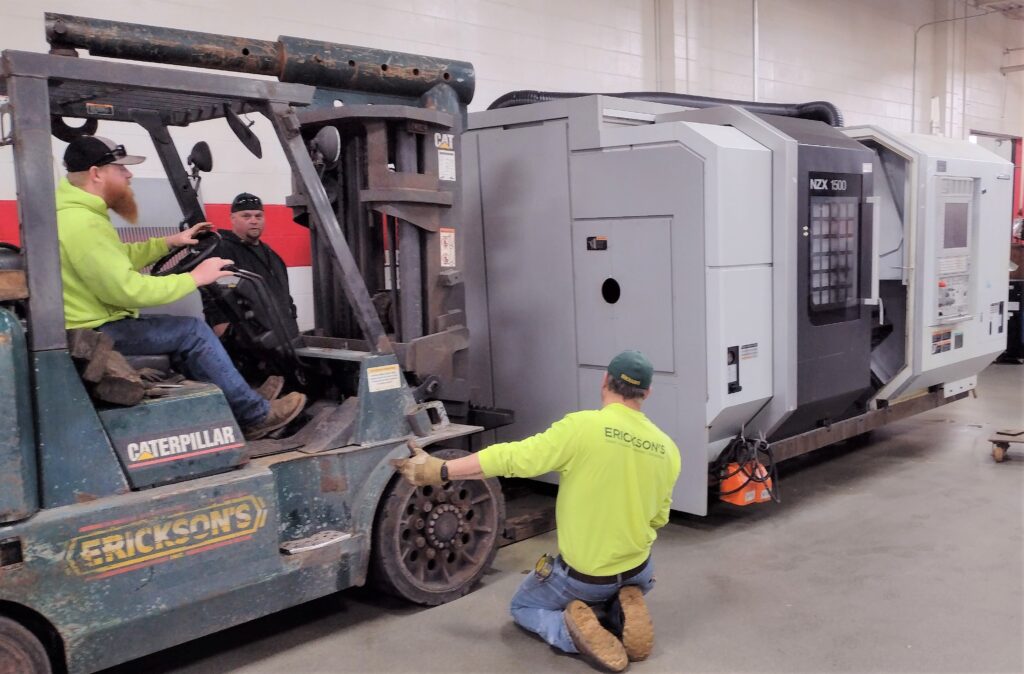 For now, a large empty space fills the shop floor where the Mori Seiki used to run parts. Within the coming months, we are looking forward to the addition of the new Miyano and the additional production capacity it brings.