Mike Smith, a longtime employee and sage engineer at Micron Manufacturing, recently retired.
Smith completes a 48-year career at Micron, throughout which he saw the transition from screw machines to CNC, rose to the position of engineering manager, and was an integral part of the company leadership and strategy team.
Smith's career at Micron corresponded with many of the changes we've made to our facilities, systems, and services over the years. He had his hand in so many of these great changes it's hard to find any major improvement to Micron that Smith hasn't touched.
Navigating a changing industry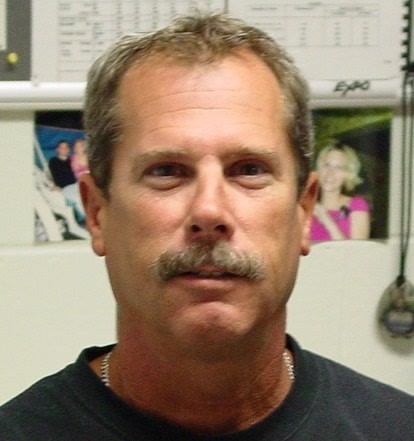 Throughout his career at Micron, Smith witnessed big changes in the machining industry and played an important role in bringing those changes to Micron.
According to CEO Mike Preston, Smith's institutional memory is "the machining equivalent of being in the car industry since the horse and buggy."
Smith originally started at Micron as a machinist, working on Brown and Sharpe screw machines. Eventually, Micron started phasing out the cam-driven "Brownies" and replacing them with CNC machines.
The transition from screw machines to CNC machines eliminated many secondary operations. Micron reduced equipment Smith worked intensively with such as mills, drill presses, and threading machines.
However, the reduction of secondary operations coincided with a need for someone to facilitate the new wave of production. Smith was the right person to step into that role. The engineering department was born as a result. And Smith, a foreman at the time, became Micron's first engineer.
While those secondary processes went away with the introduction of CNC technology, "Mike adapted to the additional task of facilitating the new wave of production that went through the shop," Preston said.
Improving our processes and systems
Through his work on the engineering and company leadership teams, Smith became known for his ability to streamline processes and improve efficiency.
"Mike's great at honing systems," said IT specialist Dave Seabrook. "He could look at a system and tell what would or wouldn't work with it."
Smith helped Micron improve its efficiency by adopting 5S methodology. Better organization of our tooling sped setup times for the machines, which in turn reduced costs. He also implemented a reorder system and a Kanban system for our perishable tooling.
In addition to reducing costs through improving efficiency, Smith also had a knack for thrift. "He was really good at figuring out ways to use what we had instead of buying new machinery," Seabrook said. "And when it came time to selling and purchasing equipment, that was an underrated skill he had."
As such, Smith's abilities contributed greatly to our initiative to standardize equipment throughout the shop. He oversaw the purchasing of the Citizen machines that replaced the Brown and Sharpe screw machines.
Smith was an integral part of Micron's leadership team. He developed strategies and goals for the company, and facilitated their implementation. Smith "was the realist of the group," said quality head Brian Hoff. "He liked to cut through noise in the conversation. He was our time cop, too."
During his last years at Micron, he became especially involved in coaching employees. To sum it up: "Smith in one way or another influenced everyone he worked with — his skills rubbed off on people," Seabrook said.
An ambassador for Micron
While Smith brought many good changes within the company, he was also an ambassador for Micron in the manufacturing community.
He was Micron's liaison to the Kent Career Tech Center — a local skills centers that trains machinists. Smith also served as chair for the West Michigan Chapter of the PMPA (Precision Machined Products Association) — our industry organization.
Meanwhile, many of our customers have worked with Smith in a design support capacity — working together on future projects and parts yet to be made.
"He's always been a good point person for design support," Preston said, and generally "a good ambassador for the company."
Retirement plans
Smith plans to devote his newfound time to being with family and enjoying his hobbies. He has 2 daughters and 5 grandkids, and enjoys travel, camping and golfing. We hear he's looking forward to putting the new motor home on the road this summer.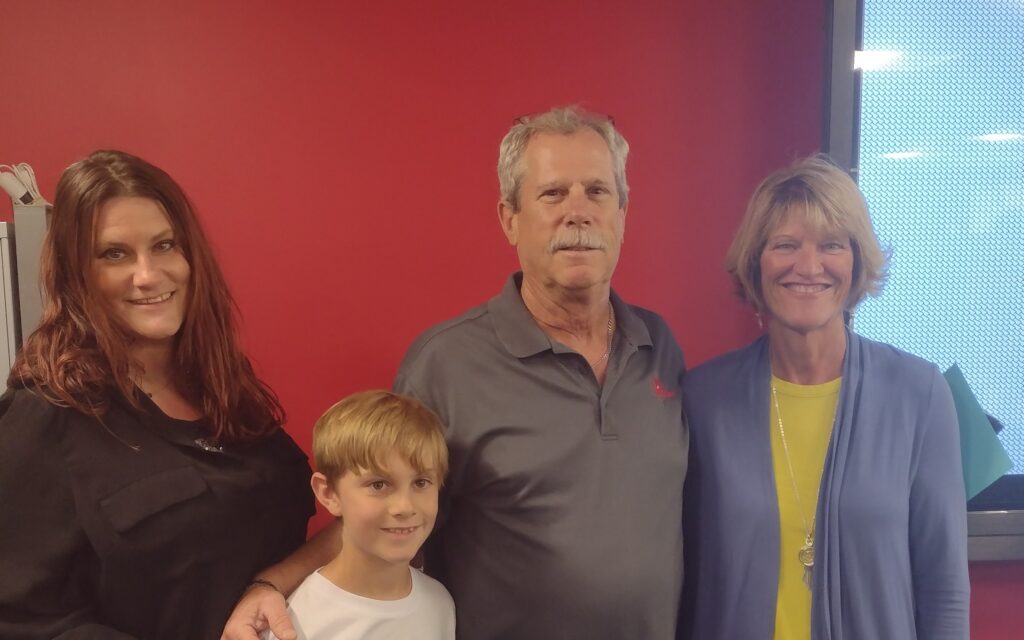 Though Smith is no longer with Micron full time, his involvement with Micron will continue in some capacity. "He will be returning for special projects. In fact, he's already slotted in for fall," Preston said, adding that happily, his expertise is "only a phone call away."
From Micron to Mike Smith: We thank you for the wonderful career you made here at Micron and your many accomplishments. We wish you all the best in your retirement. Enjoy your time with family and on the road and we'll see you again soon.