Micron is committed to ensuring the success of our customers through continuous improvement. On that note, we are proud to announce a major upgrade: a new parts cleaning system!
The newly installed Jayco MAFAC Java parts cleaning system will allow Micron to hit higher cleanliness standards while also improving efficiency and reliability. It's capabilities include moving spray jets, cleaning basket rotation, ultrasonics, and vacuum-chamber drying. What's more, the new cleaning system will allow for further automation as we continue to refine our parts-washing department.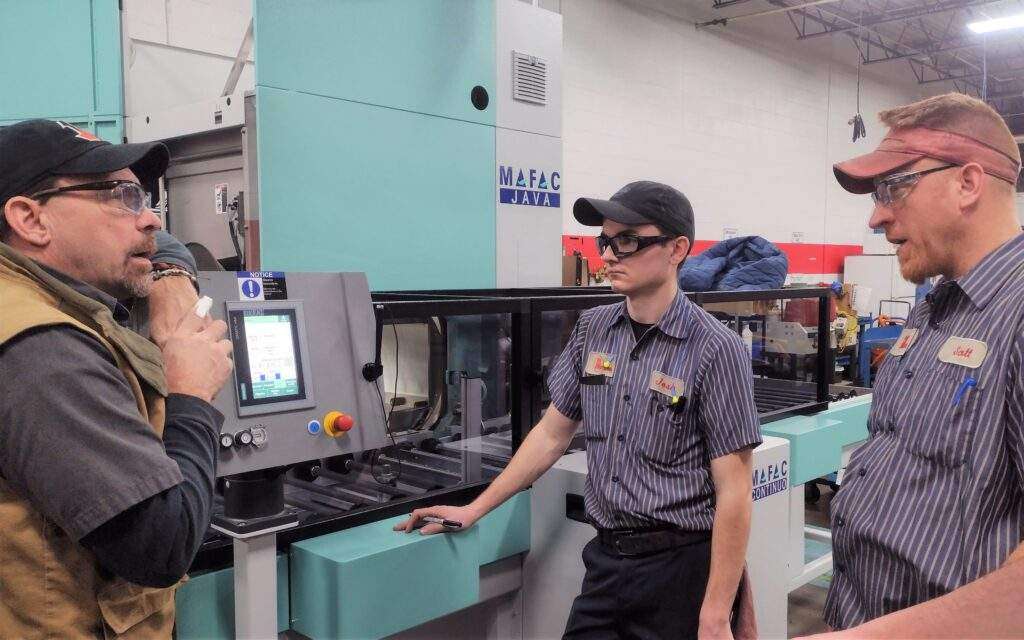 New Capabilities
A major draw for choosing this type of parts cleaning system is its ultrasonic capabilities. Using vibrations from high-pitched sound above the range of human hearing, the MAFAC Java removes chips from parts. This could save time in several ways, such as reducing sort times where man-hours are spent looking for or removing chips, or by allowing for changes in our machining processes that allow us to run parts more efficiently.
Another great feature is how the system dries parts after the wash cycle is completed. Rather than rely exclusively on air jets to dry a part, the MAFAC Java can create an air vacuum around the parts. Under these conditions, water boils off the parts at much lower temperatures. This means parts will emerge from the cleaning system fully dry, even in deep grooves and inner diameters.
Exciting Times Ahead
Now that the new wash system is in place, Micron will begin programming wash cycles and optimizing the work space for production. Since our parts comprise a range of sizes, materials, and features, our engineering team will be busy ensuring each part has a wash cycle program that's appropriate.
Meanwhile, 5S principles will come into play as we redesign and optimize the clean and pack area within Micron's facilities. Through thoughtful placement of tools, conveyors, lift tables and work surfaces, we hope to increase the efficiency, ease, and ergonomic friendliness of this station.
Finally, with this machine Micron will be able to introduce automation to the cleaning process. The new cleaning system's loading system and conveyors are ready to link with an automation system of our own creation. We're currently exploring our options and hope to create a system that can run many cycles of parts with minimal operator intervention.
Test Results are Promising
Micron has run various test parts through the new system. These early results are fantastic, and indicate the system will deliver both a higher cleanliness standard and great time savings. Visually, the cleaned parts come out bright and shining, dry and free of chips.
The Benefit to Our Customer
The ultimate aim of this investment is to offer better parts, pricing, and service to our customers. The drive for continuous improvement, which this cleaning system is a part of, is a cornerstone of Micron's success.